Welcome to SLM Stockholm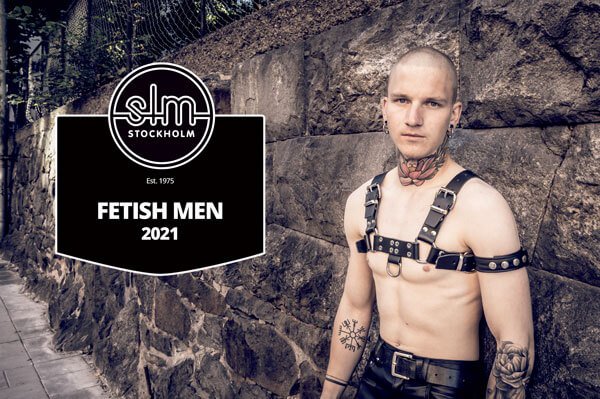 Support your club, buy a calendar
Fetish Men 2021
Having to close down completely for months and running with a limited number of events and visitors due to the corona pandemic has taken a big bite out of our economy.
Support the club by buying this calendar. We hope you enjoy the effort put into it by our members in front of and behind the camera.
Buy calendar
Stötta din klubb - Swisha
Du kan nu använda Swish för att skänka en slant till din klubb. Pengarna kommer användas för att täcka våra löpande utgifter.
Du swishar valfritt belopp till nummer 123 062 56 81 eller genom att skanna QR-koden här bredvid i din app.
Du kan även skänka en slant kontant eller via kort på SLM. Vill du använda Bankgiro? Kontakta info@slmstockholm.se för mer information.
The club for men who have sex with men and get turned on by fetishes like leather, rubber, uniform, skinhead, worker and/or sports gear!
Opening hours
Due to the new, stricter, regulations and recommendations enforced by the authorities have we, after careful considerations, decided to cancel our events from 19 November.
Upcoming events
Pub BERLIN
19 June
Welcome to a nice pub night. For info on limitations click on Read more
Midsummer pub
26 June
Midsummer day will today be a midsummer pub for our members (not a mixed event). Midsummer plate only by pre-booking. Click "Read more" for more information.