Dress code
To enter the club you need to be dressed according to the announced dress code(s) for each event. Normally we accept all dress codes approved by SLM Stockholm. At some events a specific dress code is required – if so, this is announced with the event on the pages Event Calendar and What Is On. Please respect this, as it will contribute to the good atmosphere at the event.
Fetish dress code means that all SLM Stockholms dress codes, except the so called basic level (jeans with t-shirt, tank top, or bare chest), is valid.
It's always the staff in the entrance that approves if you are sufficiently dressed or not. To be on the safe side, give your outfit an extra boost to avoid being denied admission.
Unsure about your outfit?
Send us a message on social medias for help!

Leather
The leather guy is dressed in leather pants or chaps and a pair of matching leather boots. On the upper body he wears a harness, a t-shirt or a leather shirt, vest and/or jacket. Modern motorcycle leather outfits are also very welcome.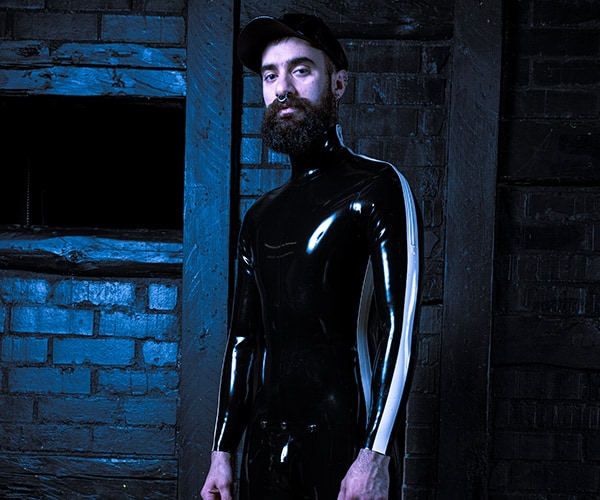 Rubber
The rubber guy is partially or completely dressed in latex or neoprene rubber and a pair of heavy boots or matching sneakers. There are plenty to choose from, ranging from a pair of rubber shorts to a full rubber suit and in a large range of colours.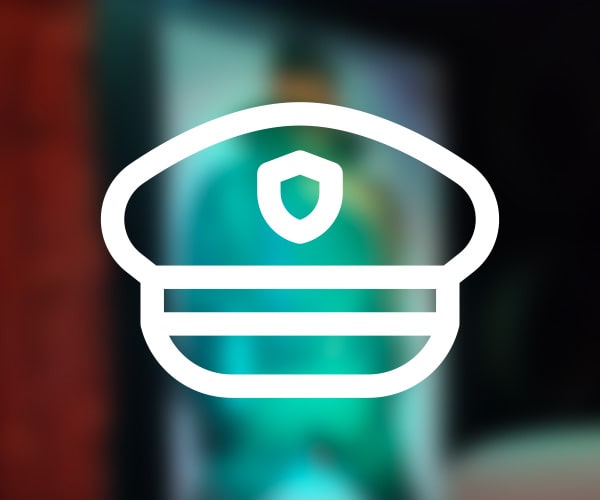 Uniform
Choose from worker uniforms such as police, firefighter, security guard, or military uniforms from the army, navy, air force etc. Both service uniforms and parade uniforms are accepted. Note that uniforms with racist markings or weapons (including replicas) are not allowed.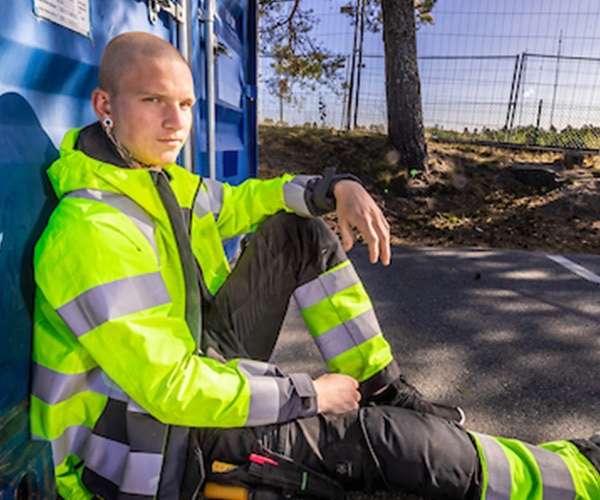 Worker
The worker can be for example a construction worker, roadworker or lumberjack. He wears rough worker clothes, protective clothing, heavy boots, helmet, gloves etc. Remember to create a complete outfit; just wearing a plaid shirt does not make you a lumberjack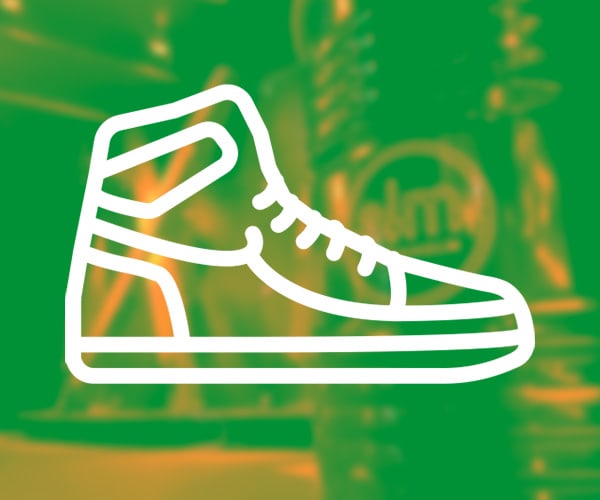 Sportswear
The sports guy is dressed in a complete outfit for a physically demanding sport, such as soccer, American football, athletics, wrestling, swimming or cycling. The shoes should also match the sport, but we make exceptions as neither bare feet nor skates are allowed for safety reasons.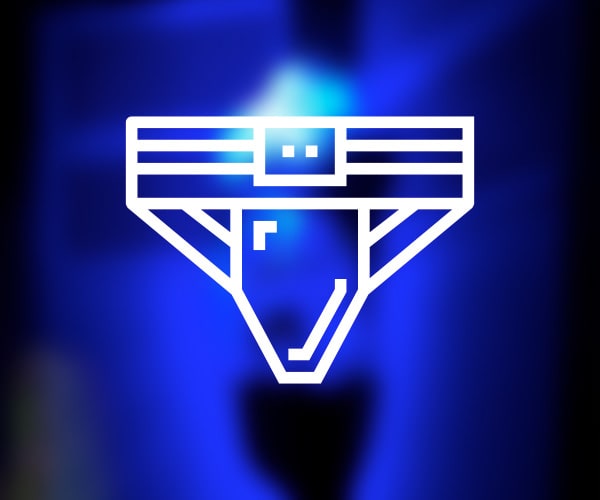 Jocks & Underwear
If you want to keep it simple, wear a pair of classic jockstraps or underwear (briefs or boxers). Upper body bare or with a harness. Boots or sneakers are fine with the underwear.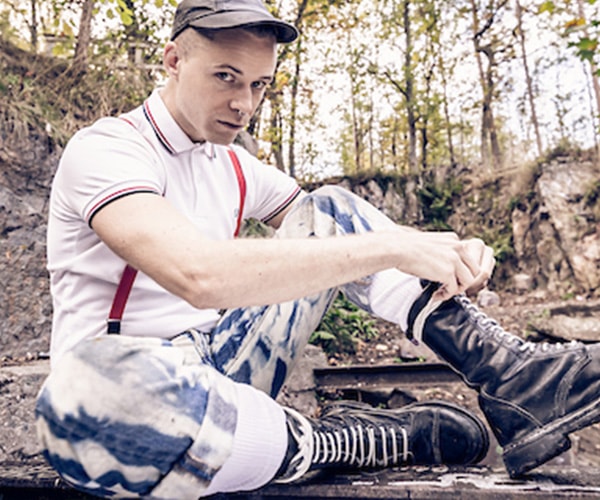 Skinhead
To start with, a skinhead has very short hair on his head. Apart from that, he typically wears bleached jeans with braces, polo shirt, a bomber jacket and 20-30 hole boots.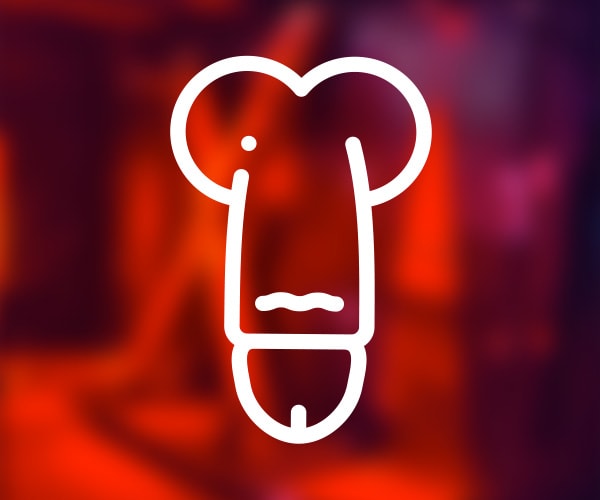 Nude
Naked does not need much explaining, but remember we do not allow bare feet for safety reasons, so wear a pair of nice boots or sneakers.
Nazi or other racist symbols or clothes are under no circumstances accepted.
General about dress codes
Normally we don't accept clothes with printed logos. Exception is made for brands well accepted within the fetish community e.g. Fred Perry, Lonsdale, Ben Sherman and Alpha Industries.
Everyone does not fancy strong-scented perfume, aftershave, deodorant etc. Choose something more discreet so that those who enjoy the body's natural fragrances can enjoy the evening as well.